Along with it being a fashion hotspot, New York City is a nightlife capital with bustling neighbourhoods in abundance. The Big Apple offers an eclectic mix of cocktail bars from the edgy and urban to the super stylish and luxe. We've compiled a list of the best New York cocktail bars across this vast city, from hot new destinations to tried-and-true staples.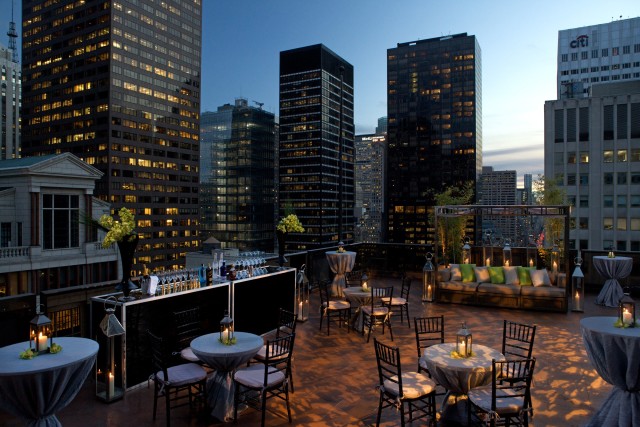 One thing you will never have trouble doing is discovering a great New York Cocktail bar, and it doesn't matter whether you favour a simple classic that doesn't leave a hole in the pocket (meaning you can save more to wander fifth avenue the next day!) or a rare beverage which may perhaps cost you more than dinner.
The East Village is home to a vast array of cocktail lounges; it's a fabulous dense playground of innovators, tastemakers, and ambitious newcomers. Within a few minutes' walk, you can go from inspired classics to precisely engineered spirits with an ultra-modern edge. It's a constantly evolving, truly exciting place for a cocktail crawl and represents the true ethos behind the cities renowned nightlife.
Death and Company
This is where you'll find Death and Company; a sophisticated cocktail den with an extensive menu. Choose your spirit, decide if you'd like your poison shaken or stirred and then relax and enjoy the bustling ambience.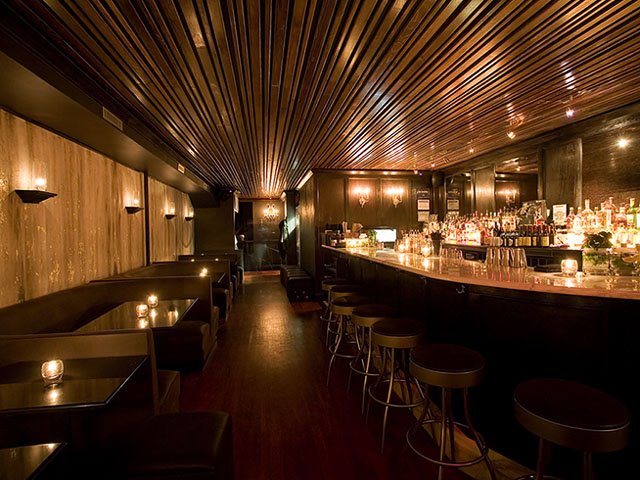 Angel's Share
Alternatively, if sipping cocktails away from the hustle and bustle is more your thing, heat to Angel's Share; a secret hideaway inside the Japanese restaurant Village Yokocho. It's the perfect place to sip expertly made versions of classic cocktails. Grab a window seat and watch the world go by.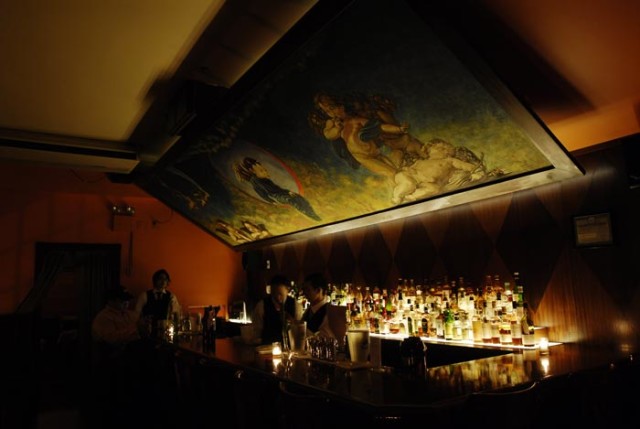 Elsa
The East Village is also where you'll find Elsa, a dimly lit hideaway which provides an intimate setting with a cocktail menu that features some creatively named drinks, from Death Of A Ladies Man (rye, maple, Laphroaig Scotch, lemon and tobacco bitters) to Invitation To A Beheading (gin, jasmine and green tea infusion, lemon, bitters). Tables are adorned in tea-light candles, which create a serene glow over its white-washed walls and antique furniture.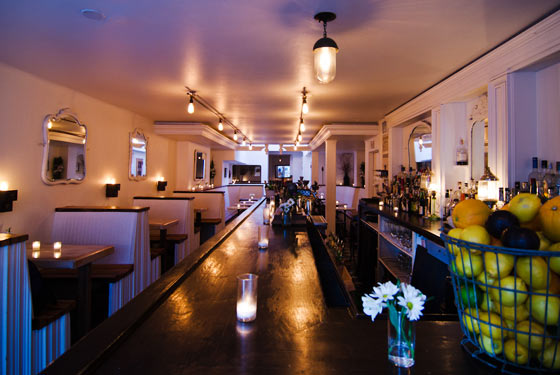 Above 60
But, if sipping cocktails head-and-shoulders above the rest on New York's rooftops if more your thing, then do it in style at the chic 60 Thompson luxury boutique hotel in New York's most stylish district – Soho. Above 60 is an intimate roof top bar at the hotel. Since it's a members and guests only venue it might be slightly out of reach for some, but it may be worth checking in for the night to sip cocktails with the cool crowd overlooking one of New York's most trendy destinations.
Salon de Ning
If a contemporary vibe with a taste of the Oriental takes your fancy then Salon De Ning at the Peninsula hotel is the cocktail bar for you. With fabulous views over the famous Fifth Avenue and the city's superb skyline, which you can take in from your Chinese-style day-bed, this Asian inspired lounge offers signature cocktails in a luxurious atmosphere.
There are only a few places in the world as exciting and atmospheric as NYC, the city is never still, there is always a new hot spot and fashion is ever changing. And with its dazzling array of cutting-edge cocktails, you will be spoilt for choice. Now I think it's time to grab a Cosmopolitan (Sex and the City style – of course!)
If you're lucky enough to be jet setting off to NYC soon be sure to tweet us @fashionsonvacay to tell us your favourite stylish places to while away an evening in the Big Apple.
JOIN OUR MAILING LIST!
Receive monthly updates on the latest vacation style trends.